622GW Elite Package
Contains: 622GW Dash Cam, Rear Window Camera &6m Connecting Cable,  Carry Case and Exclusive 256GB U3 Industrial Grade microSD card
Introducing the award-winning Nextbase 622GW 4K Dash Cam. With an abundance of world-first features, including Image Stabilisation, what3words and stunning 4K image quality, the 622GW is the most in-demand Dash Cam on the planet.
This bundle includes the exclusive 256GB card that cannot be purchased anywhere else. The 256GB U3 card is approved for use only with the 622GW. It will capture the following recording times:
622GW 4K - Up to 12 hours footage
622GW 4K & Rear Window Camera 1080p HD - up to 9 hours footage
4K image quality
The ultimate 4K cinematic Dash Cam experience
With cinematic 4K image quality, recording at 30fps, the 622GW further pushes the boundaries of what a Dash Cam is capable. Capture those all-important number plates and finer details with stunning results.
Learn more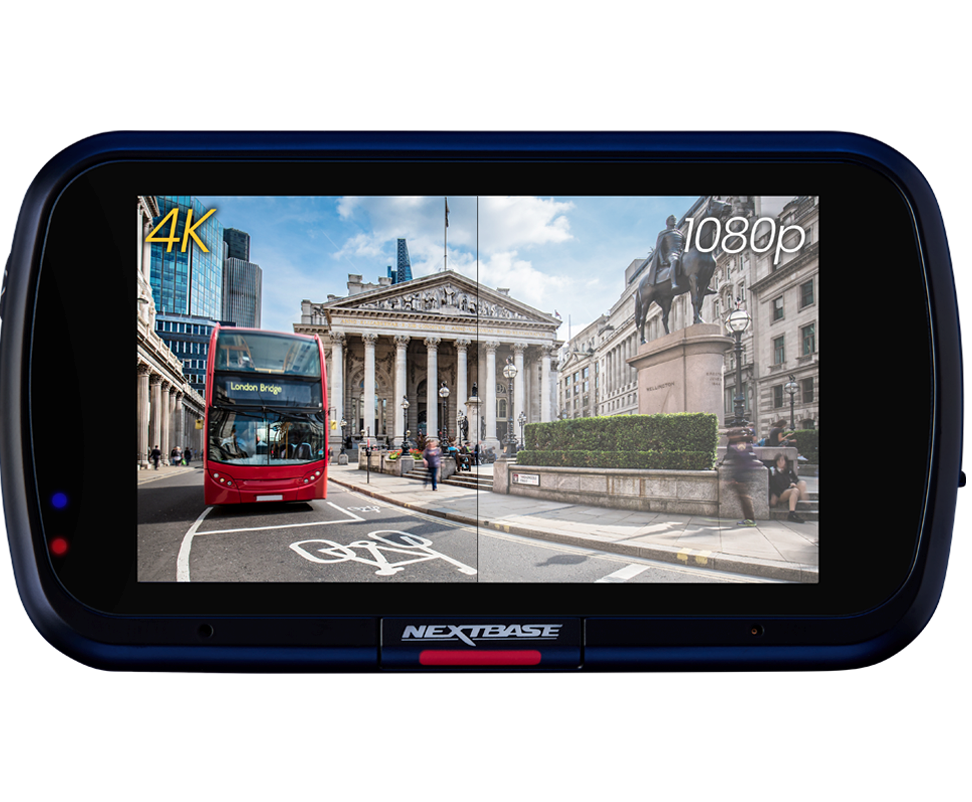 what3words
Adding an extra layer of safety to your journey
The 622GW is the world's first Dash Cam to use what3words. This life-saving feature provides you with your exact coordinates within a three-metre square, which can then be shared with emergency services or friends and family to locate you. Crucially, what3words is embedded into the system, meaning a data connection is not required.
Learn more
Digital Image Stabilisation
A revolution in Dash Cam image quality
Another first in the Dash Cam industry, Digital Image Stabilisation greatly reduces vibrations from your vehicle, ensuring crystal clear and smooth image quality. This enhances overall video quality to show finer details such as number plates, signs and other crucial detail.
A Nextbase SD card designed for Dash Cam use is recommended with this model.
Learn more
Amazon Alexa
Control your Dash Cam on the move
All the features you love from Alexa Voice Control, on the move. Using your Dash Cam, ask Alexa to play music, place calls, queue up an audiobook, read the news, check the weather, control smart home devices, get directions, find parking and more.
Learn more
Emergency SOS response
Alert the emergency services to your location
In the event of an incident where the driver is unresponsive, Nextbase Emergency SOS can alert the emergency services of your location and other crucial details. Pre-saved medical data such as blood type, allergies and medical history will further aid efficient treatment.
Learn more
The Nextbase 622GW is packed with features
Super Slow Motion
You can now view your 622GW footage in Super Slow Motion at 1080p and 120fps. This feature is perfect for helping identify what has occurred during an incident, and for capturing details such as number plates that are vital for proving who is at fault.
Enhanced Night Vision
Major improvements to the sensor of the 622GW along with software developments ensure it records all the critical details, even on the darkest roads. The new sensor used in the 622GW has larger pixels, allowing more light into each one, while the camera automatically detects light levels and enhances the image as its being recorded.
Extreme Weather Mode
Fog is a major cause of road traffic incidents in the UK, and Nextbase's Extreme Weather Mode could prove vital in identifying vehicles and number plates in dangerous conditions. Whether you are involved in or witness an incident in misty conditions, this is the only Dash Cam that will use built-in algorithms to provide the clearest image.
Intelligent Parking Mode
Intelligent Parking Mode automatically senses any bump or physical movement on your vehicle when it is stationary and prompts your Nextbase Dash Cam to record.
622GW Elite Package
Specification
Please note for this product, a U3 class microSD card is required.
4K @ 30fps
1440 @ 60fps
1080p HD @ 120fps
Awards
The UK's most award-winning Dash Cams
T3 Awards - Best Dash Cam 2020 - Nextbase 622GW
"Hugely impressive...potentially lifesaving"
Auto Express Awards - Best Dash Cam Awards 2021 - Nextbase 622GW
"Nextbase continues to set the benchmark for dash cams"
Sieger 2021 - Nextbase 622GW
"The device makes a robust and very high quality impression."
T3 Award Best Dash Cam of 2019 - Nextbase 522GW
"A master when it comes to the basics"
The Nextbase Rear Window Camera offers all-round protection to guard against everything from tailgaters and rear end impacts, to knocks and bumps in a car park. It uses a 140° ultra-wide viewing angle to capture the whole road behind, including the pavements on both sides. The Rear Window Camera can easily be fitted to your front facing Nextbase Dash Cam via the supplied 6m long cable, which can easily be hidden under the roof lining out of view. It uses a fully adjustable magnetic mount to give you total flexibility. Using Neodymium magnets, the table tennis ball size camera is discreet and can be used at any angle. Our car rear camera is the perfect gadget to keep you safe.
Where to buy?
Buy this model online